Hello Phil, I've only just noticed this tonight so sorry for the late answer to your request.
Some time ago I made a set of skins for the Finnish DB-3 aircraft and while I was at it I altered one of the skins to fit the DB-3f. As far as I recall the DB-3F and IL-4 are basically the same aircraft, if I remember correctly the DB designation was changed to Il and there were probably various mods to the aircraft.
Here are some images of the skin. It is in what the Finns called the war booty scheme with insignia but no codes.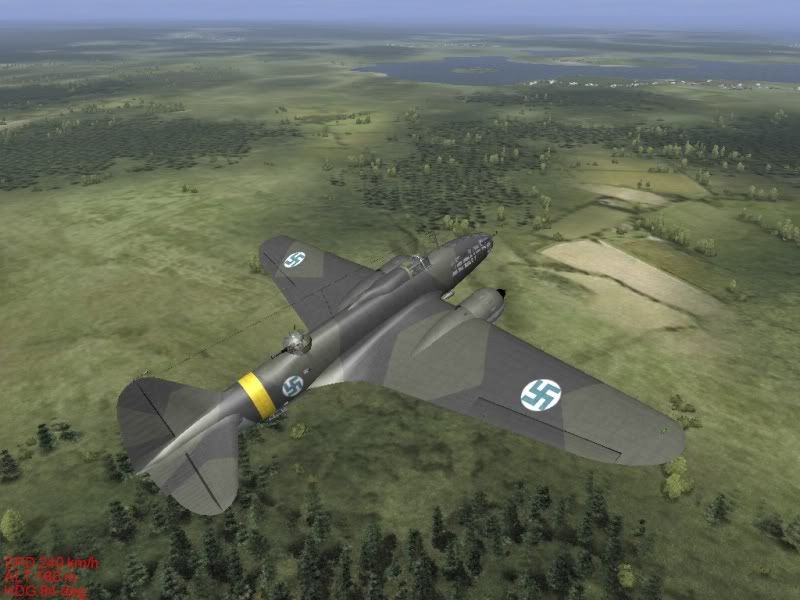 There are issues concerning the colouring of the turret and cockpit frame
that I never found a way around, I think it is a game code thing.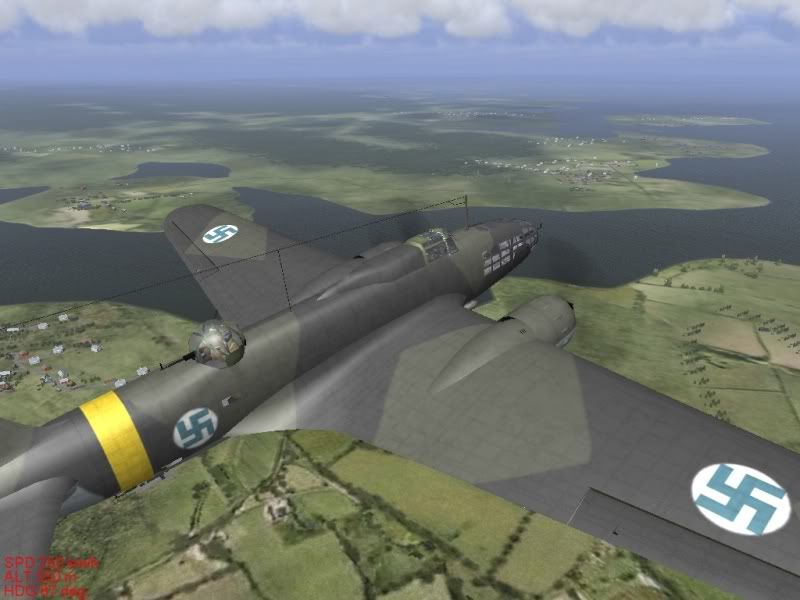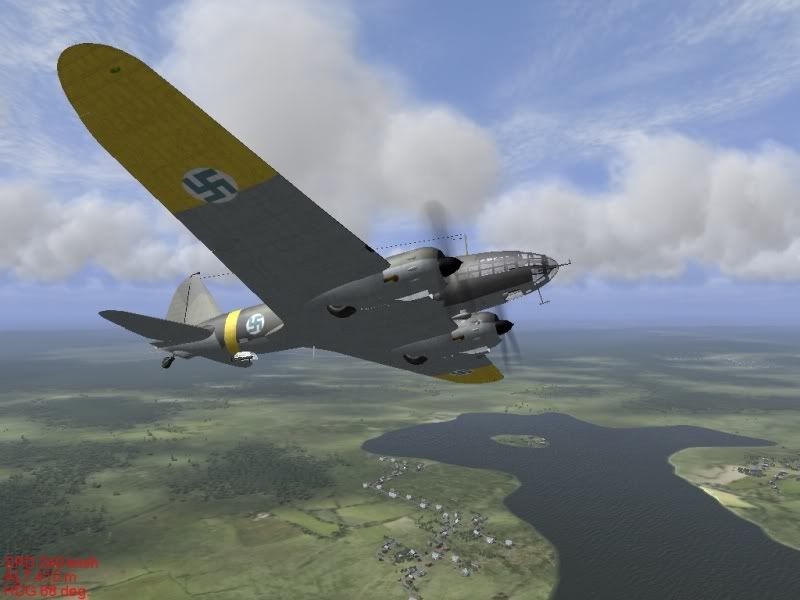 I can dig out the template if you like and code the aircraft for you but it was done with the DB-3b template I made so has the wing lines and rivets for that aircraft. I think that is the reason I never continued with it because I would have had to re-do the wing panel lines and rivets.
I can post the skin above to my 4Shared for you and give you a link if you like, let me know.
As an alternative you could use the DB-3b instead and use the skin pack I uploaded to M4T. The Finns actually used the DB-3M but the sim DB-3b has the turret of those aircraft so I used that.
www.mission4today.com/...mp;id=4105
Wishing you all the very best, Pete.
Last edited by Mission_bug on Fri Jul 09, 2010 05:51 AM; edited 1 times in total