I mentioned in another post that I got to take a look at a new project that is going to be going on near where I live and wanted to post some pictures of it here. The company that is getting their replica Me-262 ready to deliver to its customer any time next week is anxious to get started on their next project. A flying Mitsubishi A6M3-32 Zero with a Nakajima Sakae 21 engine.
So far not a lot has happened, since they are still trying to get the 262 out of there. They have, however, started unpacking, sorting, identifying, and organizing this project that they inherited, trying to make sense of what has been done already, and what still needs to be done.
They began unpacking the remains of the zero they are restoring, one that was shot down near the Marshal Islands and was recovered (IIRC) in the 90's. Upon further inspection, however, they found they don't have the remains of one Zero, they have a collection of remains from up to four Zeros, including parts of Models 21, 31, and 52.
I got to take a look at these pieces and I must say, it was quite remarkable!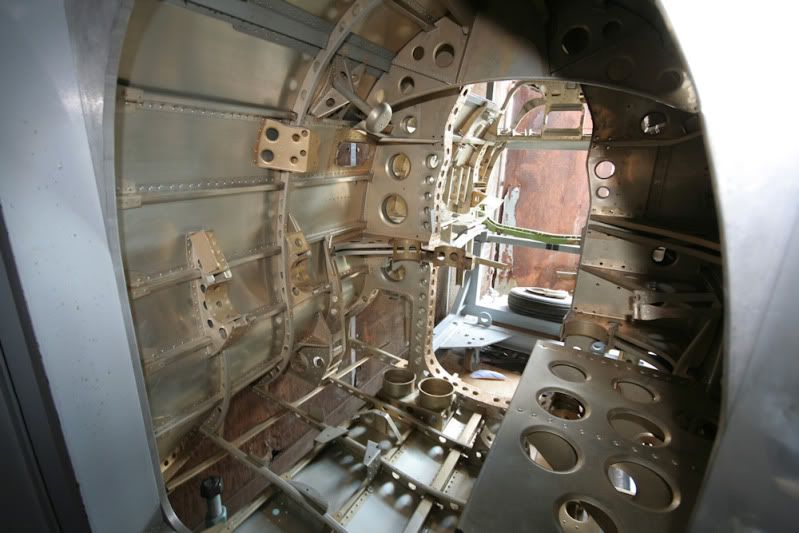 This is a shot of the amazing work that has already been done on the fuselage. My camera would be just above where the trailing edge of the wing meets the fuselage, looking forward.
Basically the same picture as above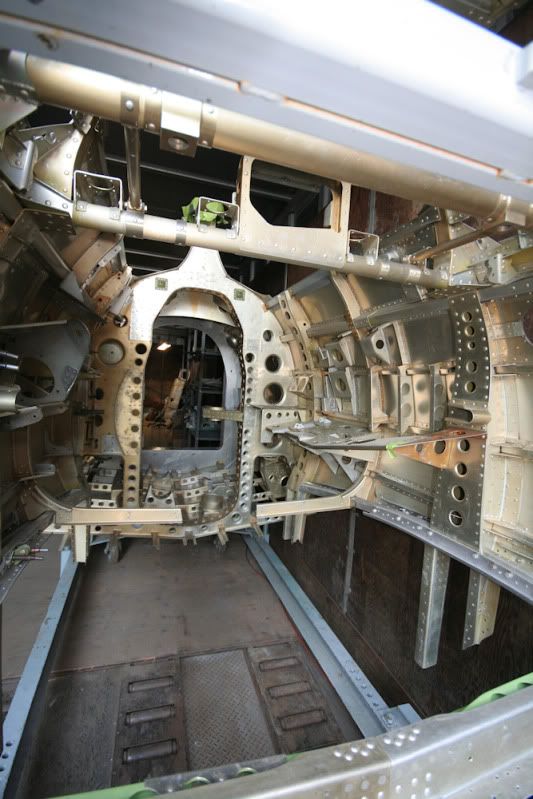 This is now looking approximately where the pilots feet/rudder pedals would be, looking to the back of the aircraft.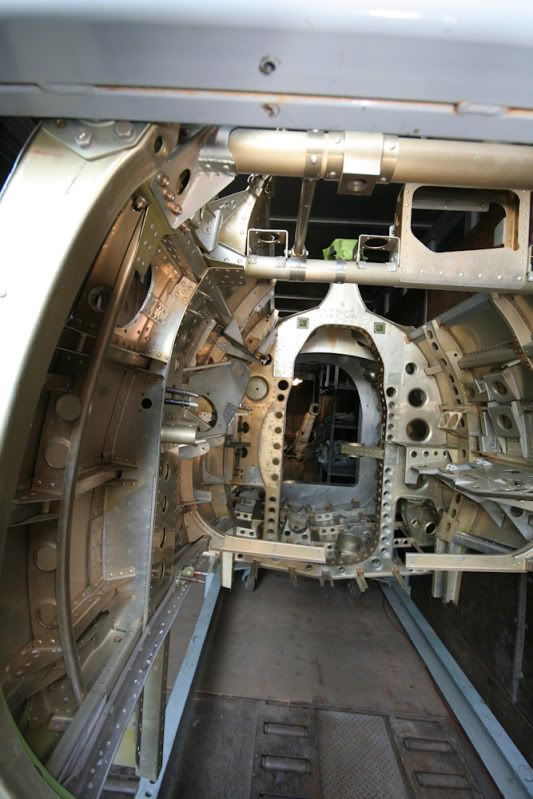 Same as above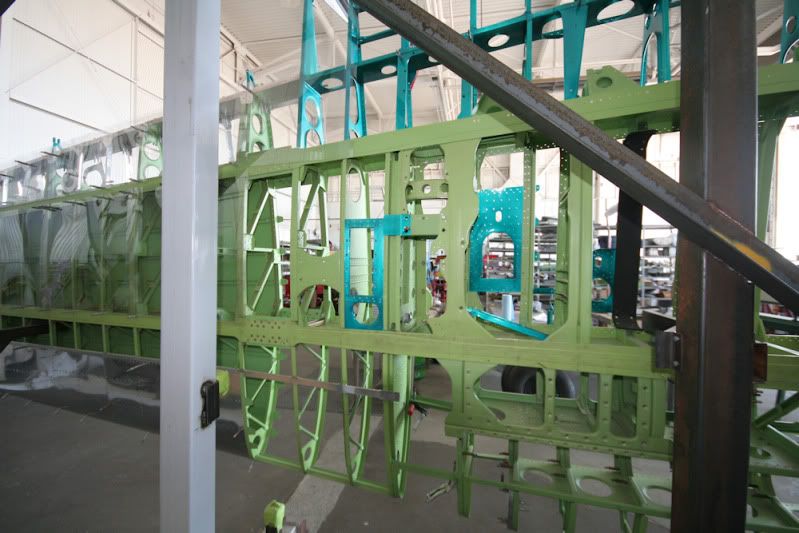 Here is the wing in its jig for skinning. I told the guys they really should just leave the clear plastic on for flight! Or at least keep it transparent on one side, then everyone could see all the moving parts!
Unfortunately they didn't buy it.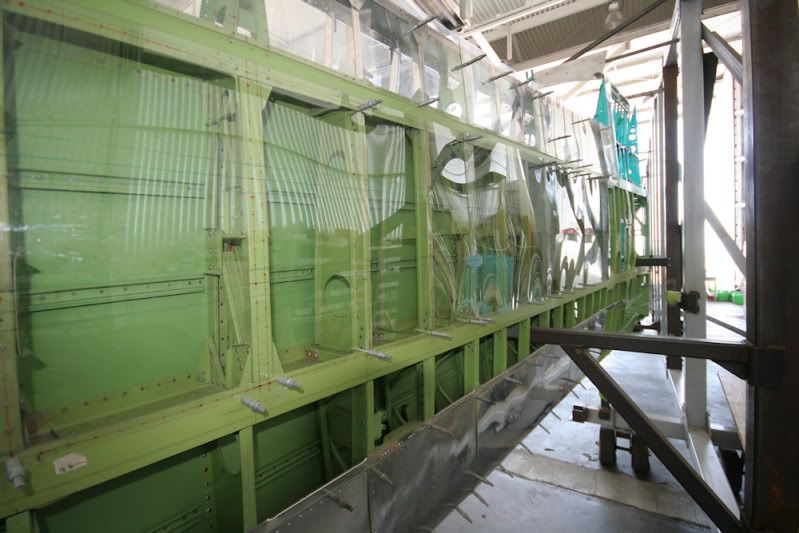 Now the real goodies!!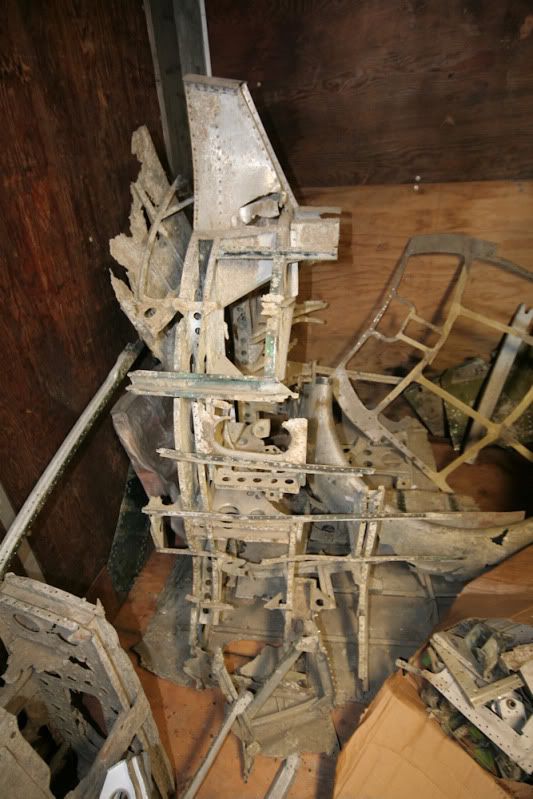 Check this out! This is the bulkhead right behind the cockpit, just like you can see in our restoration!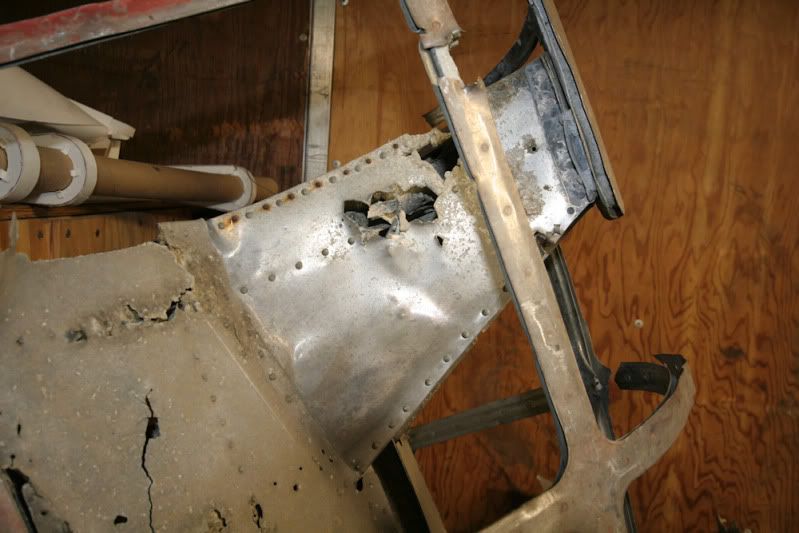 Here is yet a different aft bulkhead, a bit closer up. The framework around it is part of the canopy frame.
Here is a wider angle on the canopy frame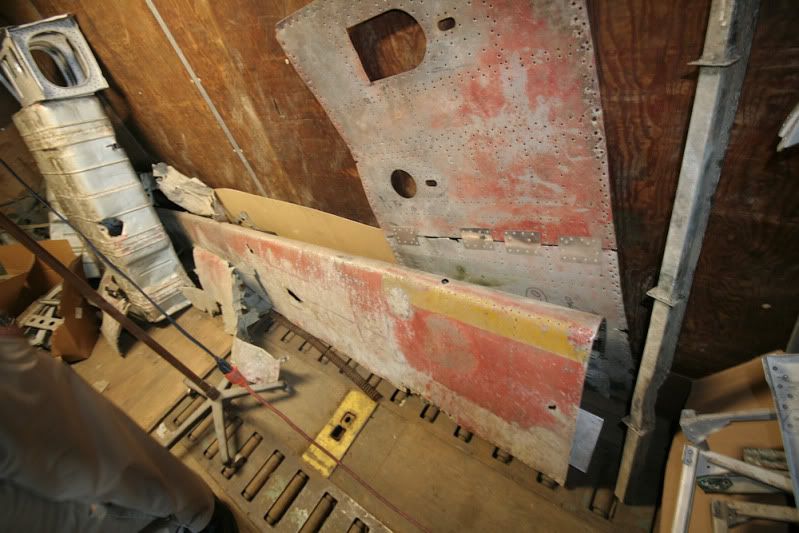 Here is a leading edge of a wing, still with its yellow paint on the leading edge!
Here is a drop tank. Think it got those crumples from pressure as it sank perhaps?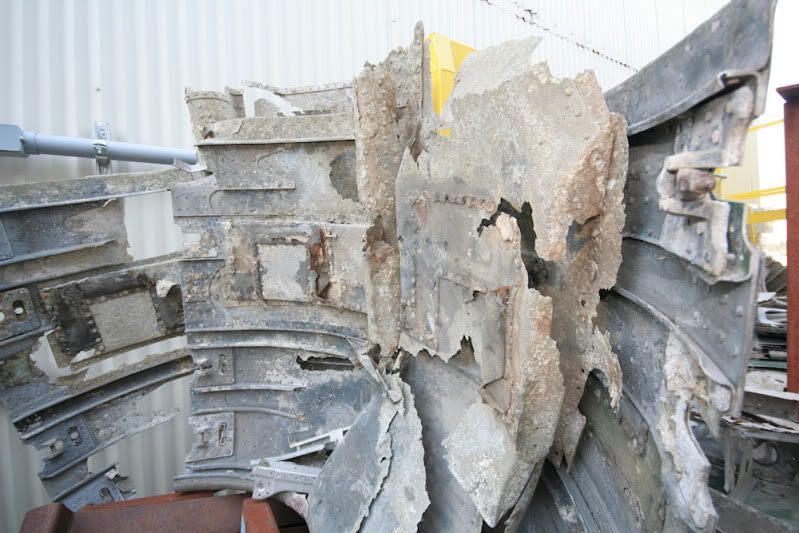 More treasures outside! This is inside the top cowling of one of the Zeros.
Here is a grab-bag of various Zero parts! To the right is a main landing gear wheel cover
So far that's all I've got! They have a ton of new parts that are still packaged up and in bubble-wrap. In the coming weeks and months things will start to come together pretty quickly. I hope to be able to keep folks up to date, either through these posts, or (crossing my fingers) through publication.
Enjoy!
P.S. I'll try to find some of the pieces that have bullet-holes in them!