I have been working on this campaign for almost a year. Ever since the Panther first came out as a mod. I would get so far then something else would pop up , then more planes became available. Then 4.09m and the new Ultrapack.. Some mods no longer worked with others.
I was excited to get the -4 and -5 Corsair, but then found some problems.. Which forced me to remove them and go back to the stock Corsairs.
When I found the Skyraider I was pumped!!
But making skins for it is not your standard job. The Fuselage is a good old standard BMP.. The wings are from an F-84 template, which I didn't have.
Just recently, Checkyersix over at SAS came to the rescue and sent me his F-84 template. He saved the project. I couldn't find and the horizontal stab template, it comes from something I have no idea what,, so I made a template for that based on the stock tail TGA files located in the planes 3DO folder.. The wings and tail (horizontal Stab) are not BMP files. They are 4 .TGA files each, of different sizes that are kept in the 3DO folder. That was a little confusing but CheckyerSix solved that with a great readme file that came with the plane.
So it has all come together. Finished my first skin yesterday.. But spent most of this morning touching up the anti glare to get it to line up better .
So the Skyraider is back!! Haven't found any problems yet.. Fingers Crossed!!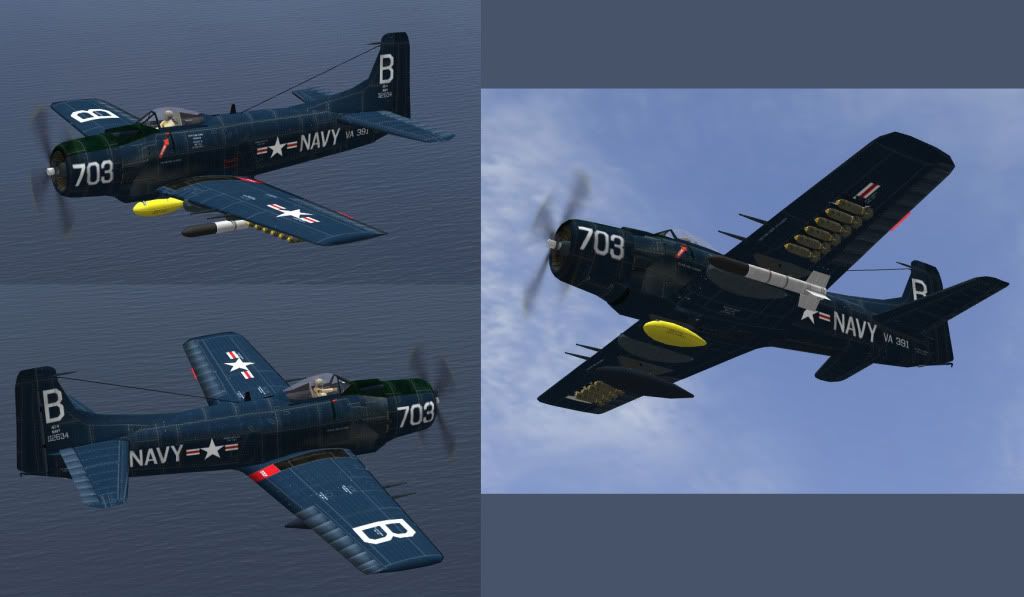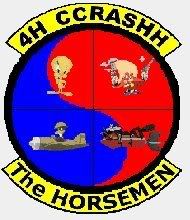 Last edited by 4H_Ccrashh on Wed Feb 23, 2011 05:49 PM; edited 6 time in total