Hello batistadk, here are images of the skin so far. Still needs tweaking.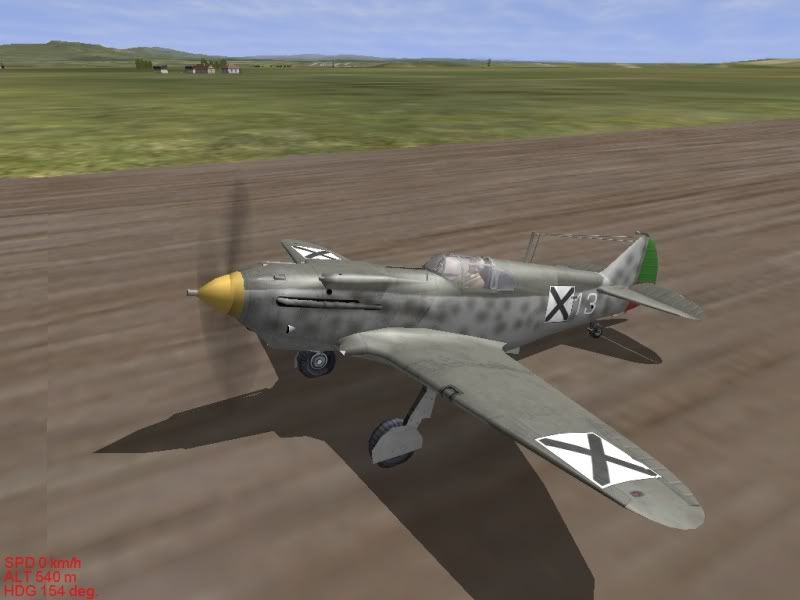 The appropriate insignia came from a template by Jutocsa posted at
Simmers paintshop.
The undersurface colour has been changed to Grey, as per the
profile.
The upper surface is in a dark Green, taken fron a 109 skin.
I've faded it somewhat. Couldn't find anything to indicate
the actual colour but looking at the scheme it definately leans
towards the Luftwaffe. Unless Bulgaria requested this particular
scheme when they were delivered, if they came new from France
that is and were not from captured German stocks.
The code is as near as I could get, I searched everywhere for a match
to no avail.
Over Sofia.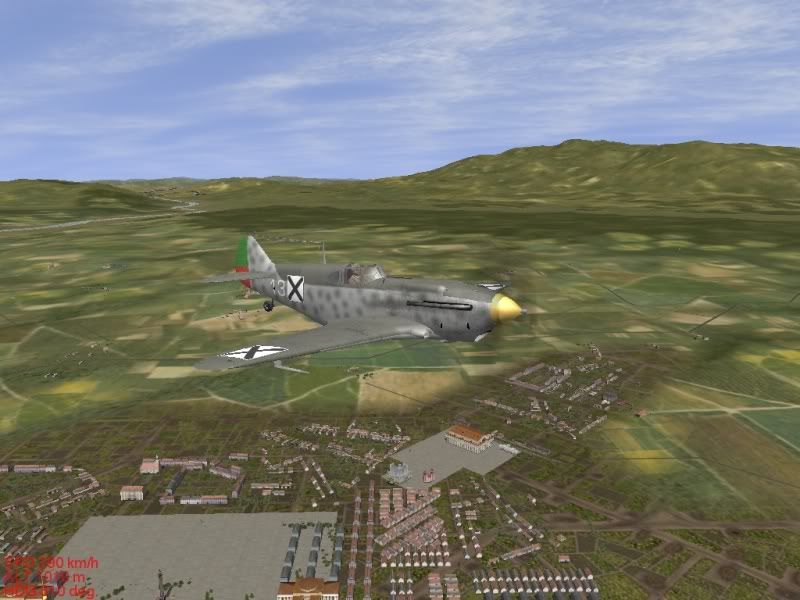 I made a blank but with rudder colours, unfortunately
the axis insignia in my sim don't match what you require,
this maybe a problem with the more nations mod I have
in my modded game, not sure about the normal game, so
it will have to be all coded aircraft or Insignia only skins.
If you can find appropriate codes I can make a set no problem.
Could also do with the exact colour matches if you have the
numbers so I can change the Green and grey to the actual shades,
if not then it is this or I use the colour on the profile which I
personally don't think is accurate. Your choice though.
When these are finished do you want them uploading here at
M4T or do you want to release them with your campaign.
Wishing you all the very best, Pete.