Hi everyone, I thought it was about time to share with you all the state of Mission Mate.
I have started work on the new interface to import mission template files and it is working very well. There is still some work to do as I have not yet passed it on to the rest of my team for their input but am confidant that there will not be too many adjustments from where it is currently.
Here are pics to satisfy a mild curiosity.
New Main Window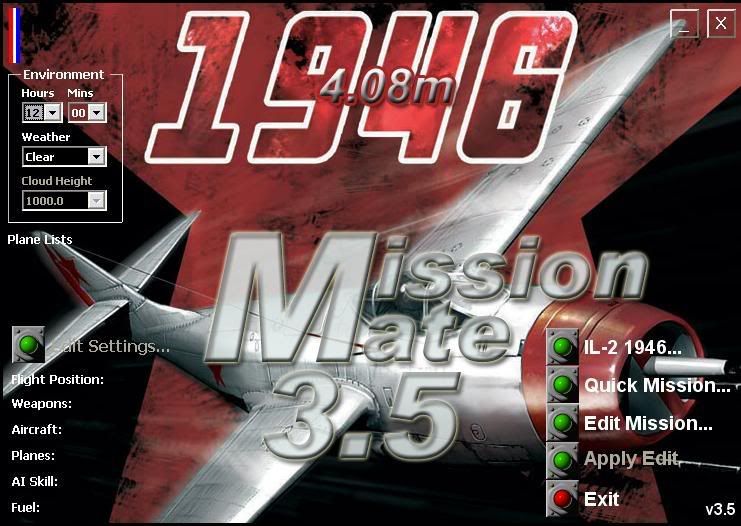 Importing The Mission Template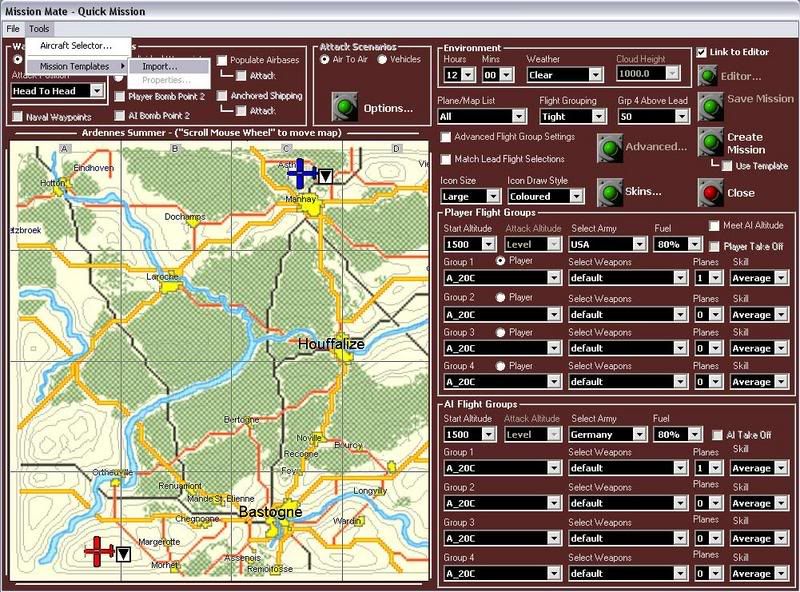 Adjustments To Static Objects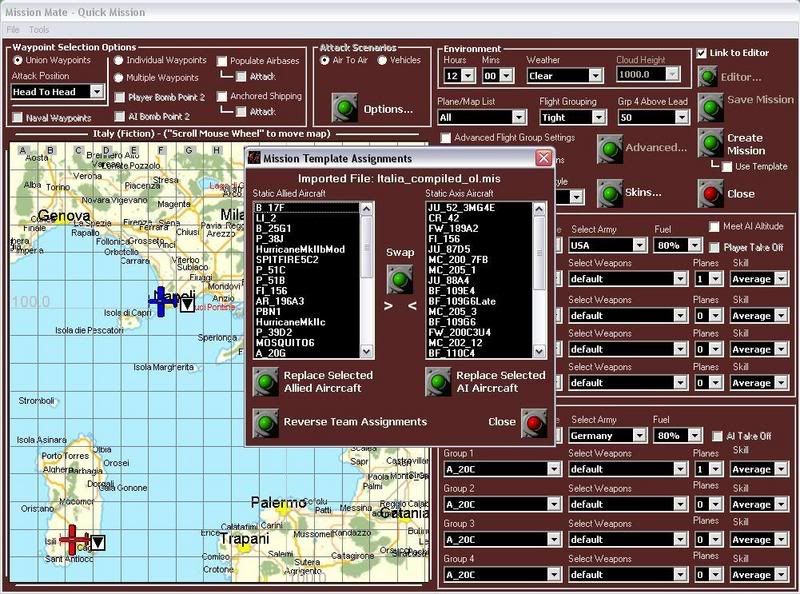 I am pleased to report that this new feature works just as well with normal mission files as it does with mission template files, that is to say that a standard mission may imported into Mission Mate and used as a template, however Mission Mate excludes any airborne aircraft for the mission.
Any queries at this stage please post.
Cheers, CS.
Last edited by CrazySchmidt on Fri Oct 19, 2007 10:37 AM; edited 1 times in total